Equipment
I feature a state of the art sound system, including wireless technology to add a touch of elegance. All of the equipment manufacturers used in my setup have been rated the best in quality, reliability, and sound generation. I purchase only the best so I can provide the best...
[
Read More
]
Stephen - "DJ FLO"
Hello! I'm Stephen (a.k.a. - DJ Flo), I began performing as a disc jockey in 1994 while I was still in college. In August of 1997, I created Flowin. Productions Mobile DJ Company, specializing in all types of events; wedding receptions, corporate events, racing events, family picnics...
[
Read More
]
Testimonials
"Stephen was a joy to work
with! He was extremely accommodating prior to the wedding in meeting with us. He gave us really good suggestions for wedding day time line, set up, and music to be played. The day of the wedding he was amazing! He played off of our play list...
[
Read More
]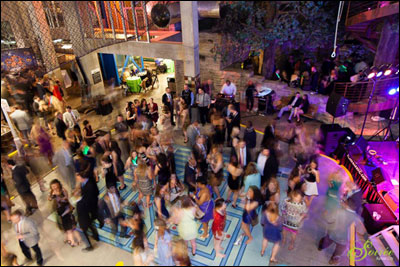 Welcome to www.djflokc.com!
I am very excited that you are viewing my website! I hope this gives you a feel for the type of person/DJ that I am, and provides a good overview of the services that Flowin' Productions can provide for your event. Here you will find my bio, pricing and services information, an equipment overview - just to name a few.

Please feel free to have a look around. If you have any direct questions about DJing, please DO NOT hesitate to use the "Contact" tab and I'll follow up shortly.

I hope you enjoy the site - Keep Dancin'!

Stephen - a.k.a. "DJ FLO"


To book Flowin' Productions, call (816) 674-8756 today!